Management Team
The success of our group can be directly attributed to the high quality of leadership and the strength of our management team. Our goal is to ensure the continued success of our financial representatives by providing the proper guidance and support to help them experience both personal and professional growth.
A Leadership Role offers the opportunity to expand your impact and shape Northwestern Mutual in a number of critical ways:
Attracting, selecting, developing and retaining new financial representatives
Building and developing new district network offices and strengthening new existing network offices
Supplying the overall structure and support needed to maintain and grow the sales force representing America's 25 best service companies to sell for.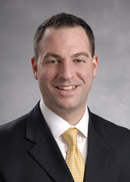 Managing Director
Office 781-246-4141
A few words from Jason…
My  mission is to help you identify your current financial situation with your future financial goals. I look first to understand your vision for the future. It says a lot about you. And like you, your vision is unique. So is my approach to helping you outline it and attain it. I provide innovative solutions using world-class insurance services and our investment products. Through this, I develop enduring relationships with my clients.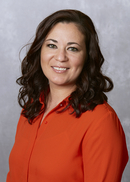 Janelle White
Director of Development
janelle.white@nm.com
Office 781-224-1630
Janelle joined Northwestern Mutual in 2010.  She is a graduate of Salem State College with a Bachelors of Business Administration and Finance. 
Janelle holds her Massachusetts life insurance license, as well as her Series 6 and 63.  Janelle is the Director of Operations for Northwestern Mutual in Woburn and runs the day to day operations and keeps the office running smoothly  She lives on the North Shore with her husband Derek, two daughters, and their dog Bruschi. They enjoy traveling  and spending time with family and friends.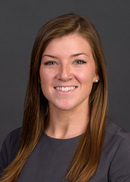 Kristen A Coneeny
Director of Operations
kristen.coneeny@nm.com
Office 781-224-1622
Kristen graduated with a bachelor's degree from the University of New Hampshire and holds her Life, Accident and Health Insurance licenses as well as her series 7, 66, 9 and 10 licenses. She joined Northwestern Mutual in August 2013 and is currently responsible for overseeing the day to day operations for Jay Kalil's practice. In previous roles with Northwestern Mutual, Kristen was a client services coordinator, an assistant to the Compliance Officer and was involved with investment operations.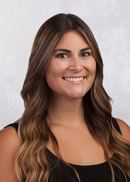 Leah N Palermo
Campus Recruiter
leah.palermo@nm.com
Office 617-531-9570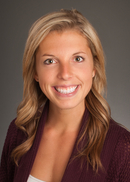 Kyeli Reinert
Recruiter
kyeli.reinert@nm.com
Office 617-531-9677